President drops 'Lost' plot in State of The Union address
Has Obama really lost the plot?
By CMN Reporter, Shawn Du'Mmett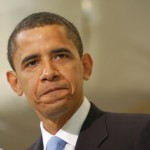 Last minute changes to the script which included an analogy drawn from a plot in 'Lost' for the national address by President Obama planned to be given later in February were deemed inappropriate when moved back to the second.
Unfortunately this coincided with ABC's premiere of the final season of 'Lost'.